Posted on 27 September 2018
I AM A FASHION MENTERN Posted by Michael Morris on 26 September 2018
My name is Michael Morris, President of the Social Strategy Group. I was born in 1945 and I consider myself 25 years old, with 48 years of Fashion and Marketing experience. This Blog is not about how we did things back in our day. This is about a real concern, an age concern. Let's put things into perspective here. With the recent and very welcome push for sexual equality, the time is also r...
Posted on 14 September 2018
Ageism is becoming a major issue for corporations NICOLE GALLUCCI
SPECIAL TO THE GLOBE AND MAIL
PUBLISHED MAY 1, 2018UPDATED MAY 2, 2018
Partner, FUSE Marketing Group Inc. In an era of inclusivity and diversity, ageism is growing as one of the new challenges that businesses face. Ageism is defined as "prejudice or discrimination on the basis of a person's age." A recent study found that roughly 25 per cent of employees make judgments about their co-workers...
Posted on 28 April 2018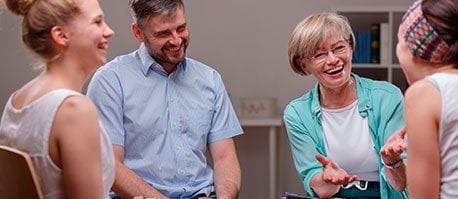 ARE YOU A MENTERN Posted by Michael Morris on 14 May 2018 Most Boomers will have difficulty finding employment if they have lost their job or are looking to make a career change, or maybe just thinking of coming out of retirement.
You are considered a Mentern If you are a Male or Female born before 1964 and interested in sharing your lifetime of experiences and knowledge with younger employees in a workplace environment, yet also willing to learn new skills. Menterns are the fast...